Extremely valued for the price / quality ratio, the PRS SE series of guitars has just been enriched with three new models. SE Santana Singlecut Trem, SE Schizoid and SE Paul's Guitar makes the budget catalog of PRS instruments extremely impressive.
PRS Santana Singlecut Trem was created as a result of an interesting coincidence. When Carlos Santana heard the TCI pickups, placed in the 2018 Paul's Guitar model, he became a huge fan of the sound of this system. He asked for a personalized version of TCI, without the ability to disconnect the coils. In this way, the "S" TCI transducers were created and to take full advantage of their capabilities, Paul Reed Smith decided to look at one of Carlos's beloved instruments to use it as an inspiration for the Santana Singlecut Trem. This instrument was specially made for the music model Gold Leaf Private Stock. On the Santana Singlecut Trem deck we can also find 24 frets, a 24.75 inch measure and a tremolo bridge. This instrument provides a scale of two full octaves, while giving the comfort of a guitar with a shorter measure.
PRS SE Schizoid is in turn an instrument designed for Jakko Jakszyk from the legendary group King Crimson. Jakko's story may serve as a script of a good movie: when 11-year-old Jakko heard a neighbor's song '21st Century Schizoid Man' by King Crimson, he became a lover of the group's creativity. Who would have thought that many years later, he would be standing on stage himself, performing this composition! In 2019, the 50th anniversary of the legendary group falls and on this occasion PRS decided to release a limited edition of one thousand instruments based on the SE Standard 24 model.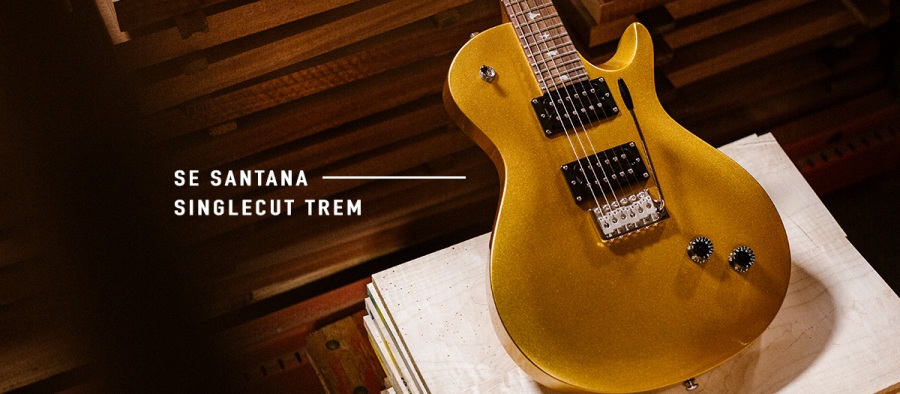 PRS SE Paul's Guitar, like other models in the series signed by Paul, contain the latest achievements in the field of guitar construction. The latest Paul series of guitars is equipped with TCI pickups, delivering unprecedented tonal versatility. The SE Paul's Guitar model will be available in three different colors: Amber, Aqua and Fire Red.